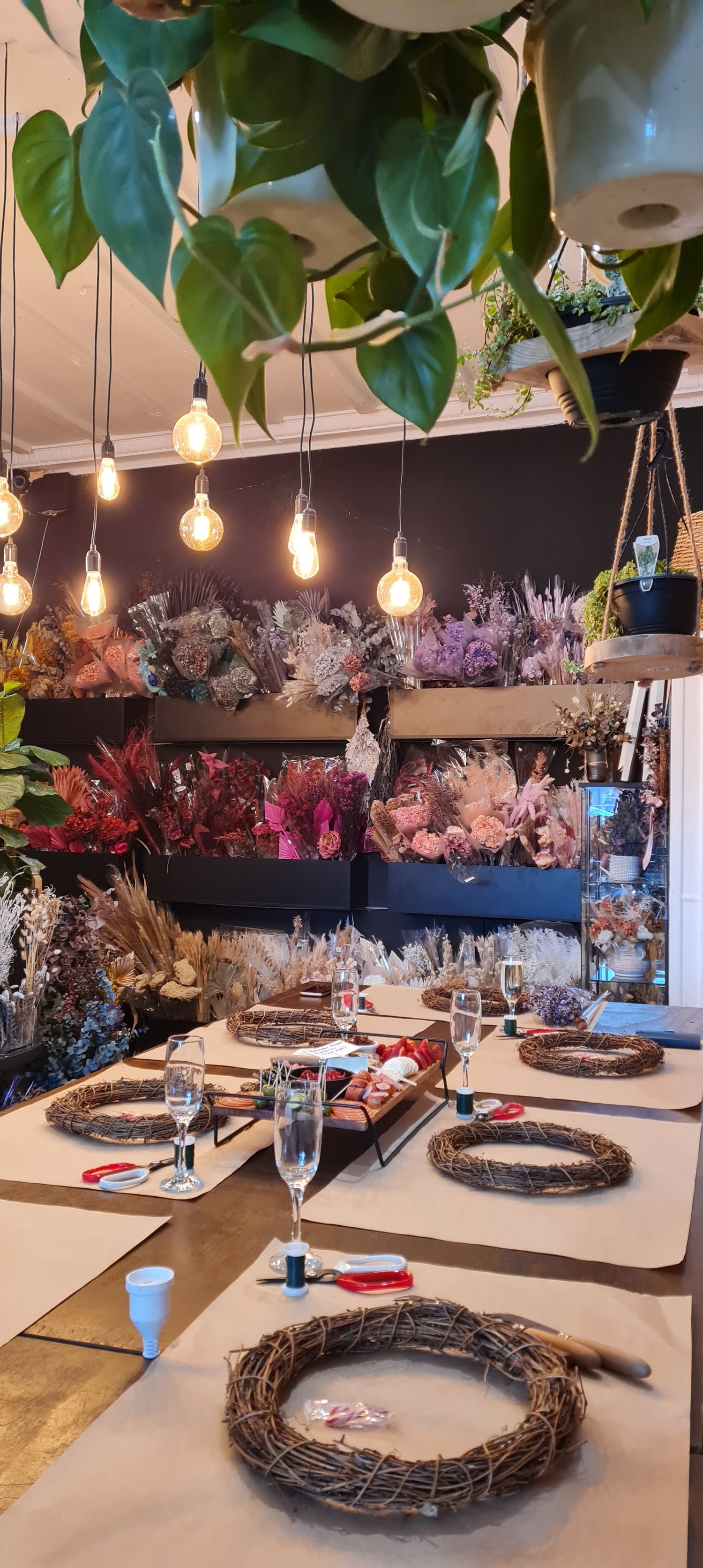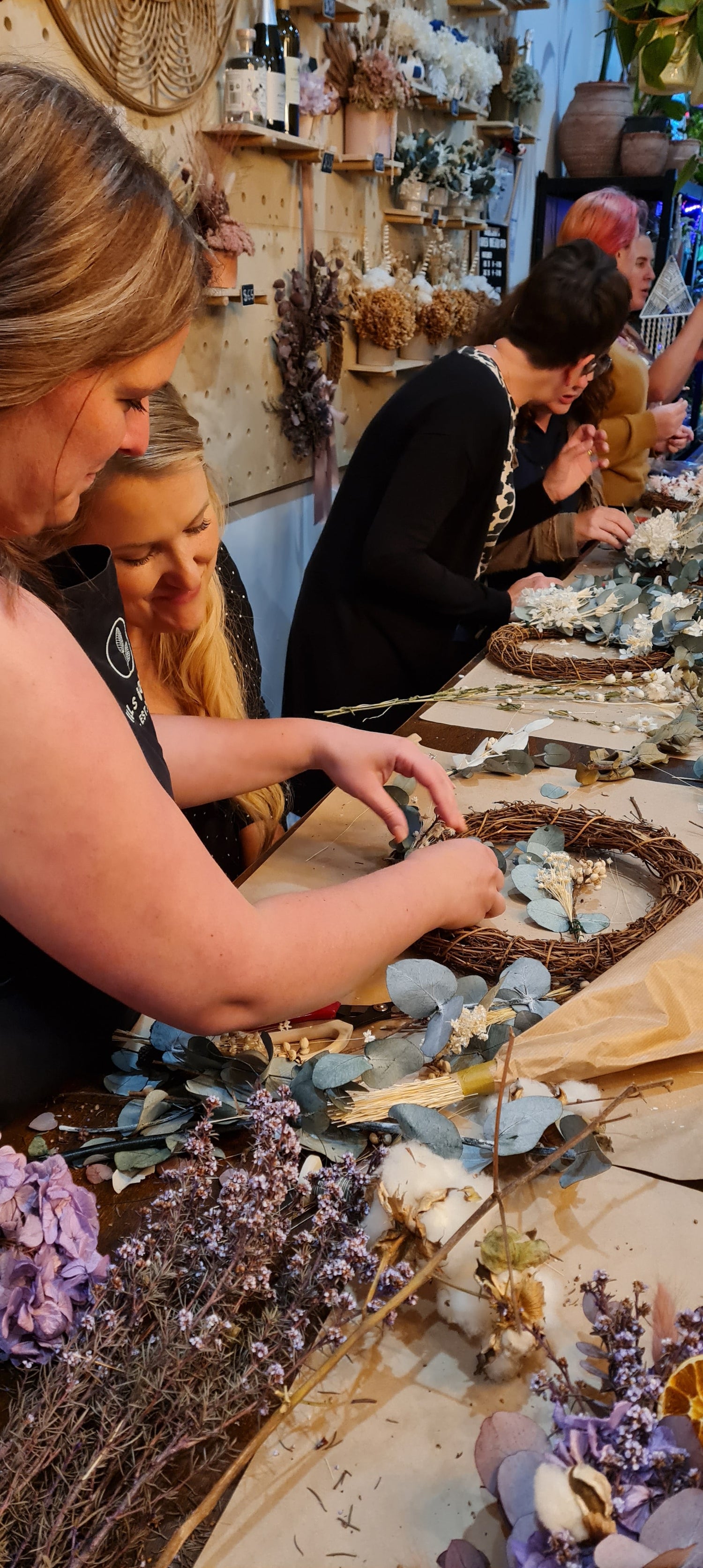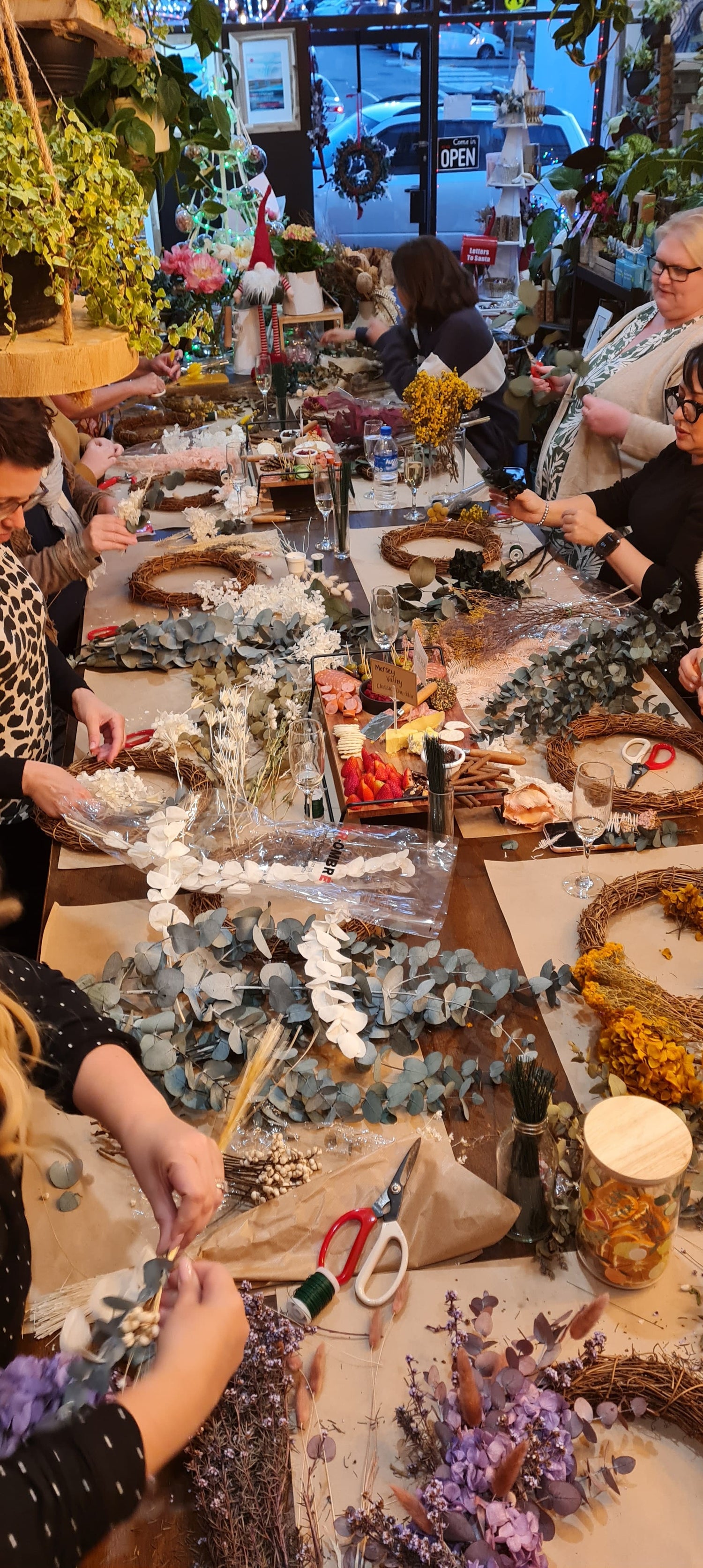 FLORAL WORKSHOPS
AT THE HILLS BOTANIC STUDIO
Let your creative juices flow with our Floral Workshops.
All workshop tickets include materials, refreshments and guidance with creating.
Our workshops operate after-hours. Our doors open at 6pm and each session runs for 2 hours.
We welcome enquiries for private workshops. Simply complete the enquiry form at the bottom of the page to enquire about our private workshops.
A TIP FROM US:
Before the workshop research your likes and wants for your creation to ensure you have enough time to complete your ideal arrangement. Recommended to be displayed in a dry or sheltered area. Dried flower material is delicate in its nature and can shed the odd petal so handle as little as possible and keep away from heat sources, water, and direct sunlight.
Interested in a private workshop? Drop your details below.